Installation Animation Product Video for Euroshield®
In the Summer and Fall of 2015, Creative Fields was pleased to work with a local Calgary success story, Gem Euroshield, maker of environmentally friendly roofing products made from recycled tires. This installation animation video aids viewers in the proper installation of EuroLite Slate roofing product. Three different product versions were made in total including EuroLite Shake and Euroslate. The resulting animations were basic in the stylistic approach provide viewers with a no non-sense understanding in the fundamental steps required to properly ensure the correct installation of the roofing material. GEM Euroshield was very pleased with the end results of this extensive project, and it shows their commitment in customer satisfaction. Even though the company had very detailed online installation manuals illustrating the correct installation procedures, having a product-line of installation videos embedded on their website would directly benefit the installers and purchasers of the product.  In utilizing animation the project could be updated if need be in the future with any product updates without having to commit time and time again the expense of re-shooting the process in hiring a video production crew.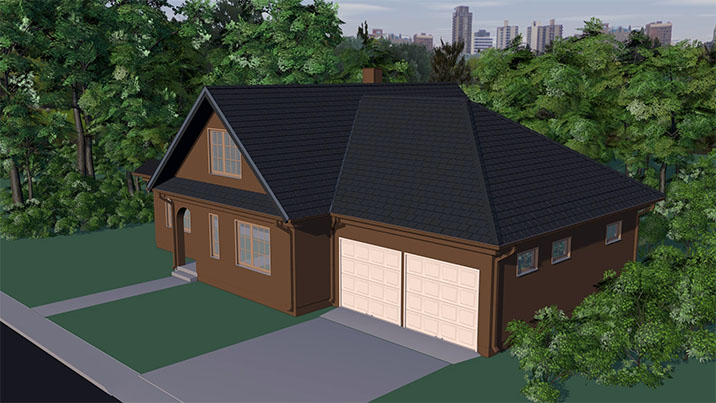 EUROSHIELD® Roofing Products were created over 15 years ago with the goal of diverting and recycling the tremendous deluge of used tires ultimately destined for landfill. Years of research and development led to the creation of a unique formula, containing approximately 95% recycled materials, for the production of the world's finest synthetic roofing products available on the market today. From 600 to 1,000 rubber tires are used in the production of a EUROSHIELD® roof for an average-sized home. Scrap material generated during the installation process can be collected and recycled again – virtually eliminating environmentally harmful waste.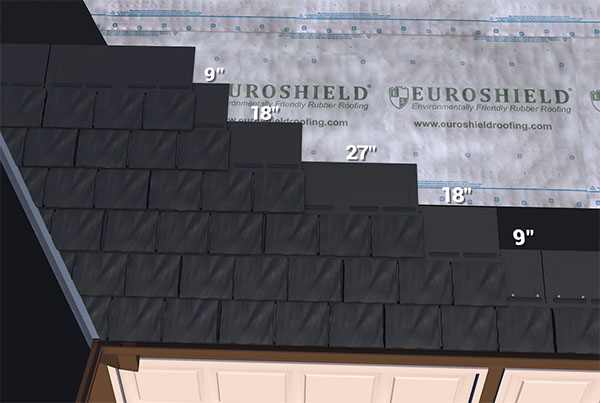 EUROSLATE® is designed to accurately replicate the look and texture of a traditional heavy chiseled-edge slate, but without the considerable weight and high cost associated with real slate. Extremely impact resistant, it can be walked on without risk of damage and withstands the most destructive hail. Fast and easy to install.
Visit www.euroshieldroofing.com for more information on this great environmentally friendly roofing product.